Shah Electronics
Our Team
Our Management Excellence
At Shah Electronics is a team of skilled and experienced employees striving to provide total quality products and services to our valued customers in a Fast, Friendly and Professional Manner at Competitive Rates.
Research & Development
80%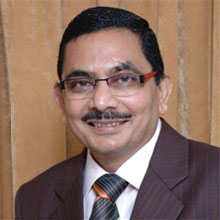 Mr. Hitesh Shah
M.D. Founder of Shah Electronics
Mr. Hitesh Shah a versatile personality with about four decades of experience in magnetics and ferrite wound components design; Established Shah Electronics in the year 1976. His vision has laid the foundation stone for Shah Electronics in the field of Soft Ferrite Wound Components manufacturing such as High Frequency Inductor Coils; SMPS Transformers, HV Coils, Ignition Coils, Etc. Many Well known institutions i.e. ISRO(Indian Space Research Organization), BARC(Bhabha Atomic Research Institute), IPR(Institute of Plasma Research) have been consulting Mr. Hitesh Shah @ Shah Electronics Team on regular basis for variety of Development requirements in Soft Ferrite Components.

Off the field Mr. Hitesh a well-known Acupressure/Ice Therapist having treated more than 6,00,000 patients with variety of ailment starting from knee-pain, back-pain, headache, Spinal problems, Sciatica, Acute/Chronic Kidney Diseases, High Blood Pressure, Patients in Vegetation Stage etc...